If you're looking around at your options with laser dentistry, chances are good that you're eventually going to find out about Waterlase. It's a technique that has been steadily growing in popularity.
Waterlase is a laser system that's designed to be near painless. Very few patients report pain with this method of laser dentistry, which is why it's so popular. Instead of hurting from the heat, vibration, and pressure associated with dental drills, you get to actually skip all of that completely and be able to just have a good time and not worry so much about everything else going on in the world. That's something that's definitely worth looking into.
Dentists like Waterlase because it means that they don't have to use a lot of anesthesia. One of the things that can make dental work so expensive is the need to sedate you, because that's more risk that the dentist is going to have to take on just to take care of your needs. So whenever you can get away with not worrying about it, you're going to be better off. Removing the dental drill out of the equation is actually a good thing — especially if it means that you'll get out of the dentists chair sooner.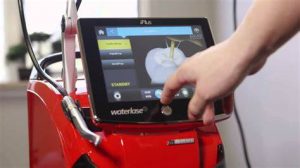 How accurate and precise is the Waterlase system? Believe it or not, a dentist can use the Waterlase system to remove tooth enamel decay, bone, and even gum tissue very precisely, without touching the healthy structure underneath.
This leads to a lot less trauma over, especially when you compare it to traditional drills. The high speed nature of the traditional dental drills can actually crack your teeth — even if the dentist doesn't alert you to this. This sets the tone for other problems going on in your mouth, which is not a good thing at all. You're better off going with laser dentistry if you can absolutely help it.
Improved cavity preparations are possible with Waterlase. Better cavity fillings leads to higher patient confidence, which means that you're going to want to come back to the dentist to fix other problems in your mouth. When your teeth aren't right, your body isn't right. But it can be embarrassing to go to the dentist constantly, so people skip over it. What if we could take the pain, fear, and stress out of the equation? That would mean a lot more than we realize.
It would mean that you would take care of your teeth better, which leads to a better smile. Your smile is actually one of the first things that people see about you, so why not make it good?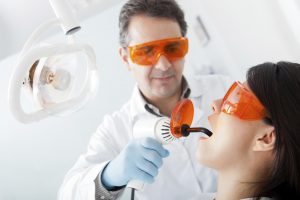 If your dentist offers laser dentistry of any kind, chances are good that it's going to be the Waterlase system. Make sure that you actually ask them before you get too far in the process, though. That's the real key to success. Enjoy!